Tickets
Security BSides Athens 2019 uses Eventbrite for offering tickets. We are planning to open the tickets 19/May/2019 at 11:00AM (GMT+3) and they will be made available on a link here:
Get a Ticket
---
The venue is booked for a specific number of attendees. Thus, the tickets will be offered through Eventbrite on a first come, first served basis.
Please note:
• This year we will have only one type of ticket.
• Any non-students (e.g. InfoSec professionals) are expected to register using their work email address.
» Security BSides Athens respects your privacy. Your details used to register for the event will not be disclosed to any third-parties and are kept by Eventbrite.
Each attendee is allowed to book only 1 ticket. Due to the fact the tickets are limited you are kindly requested not to abuse the system and respect the process, by not booking multiple tickets for yourselves. Allow people to book their own tickets
In order to avoid double bookings, we will review regurarly the booked tickets to ensure there are no double bookings under the same name. (All tickets are named-tickets and non-transferable)
Due to he high demand, this year we decided to provide all tickets for a fee (e.g. 10 Euros). The amount will go to Charity. We will donate it to a charity for kids, called:
"The smile of the child" (www.hamogelo.gr)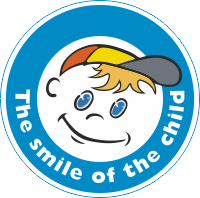 By downloading the Eventbrite mobile app on your phone it will be a lot easier making sure you have your pre-booked ticket with you on the day.
Use these links to download the Eventbrite application for iOS or Android. By having the Eventbrite mobile app on your phone, there will be no need to print your ticket in advance. There is no need in wasting paper for things which can be done electronically. #goPaperless